Car maintenance is a key step that every vehicle owner must follow to prolong the life of their car and brand new appearance.
While maintaining a car requires you to invest a little time and money, choosing not to take care of your vehicle will cost you a whole lot more in the long run.
As such, it is important to follow your maintenance schedule closely so that your car is always in tip-top condition.
Without further ado, here are our top car care tips to keep your car in the best shape possible!
Car Care Tips 101
The best thing you can do today to increase your car's lifespan is to practise preventive maintenance. Not only will it save you money from expensive repair costs, regular maintenance also helps improve safety and ensures your car performs optimally on the road.
Never overlook or delay your preventive maintenance as this tells you when to change oil, check your tire pressure or get your car inspected.
Below are 7 car maintenance tips to help you take note of and practice!
1. Wipe down your windshield and replace the wipers
A dirty windshield reduces visibility and can compromise the safety of the driver and his passengers. If the dirt accumulates and is not cleaned off, it will cause the quality of the glass to deteriorate.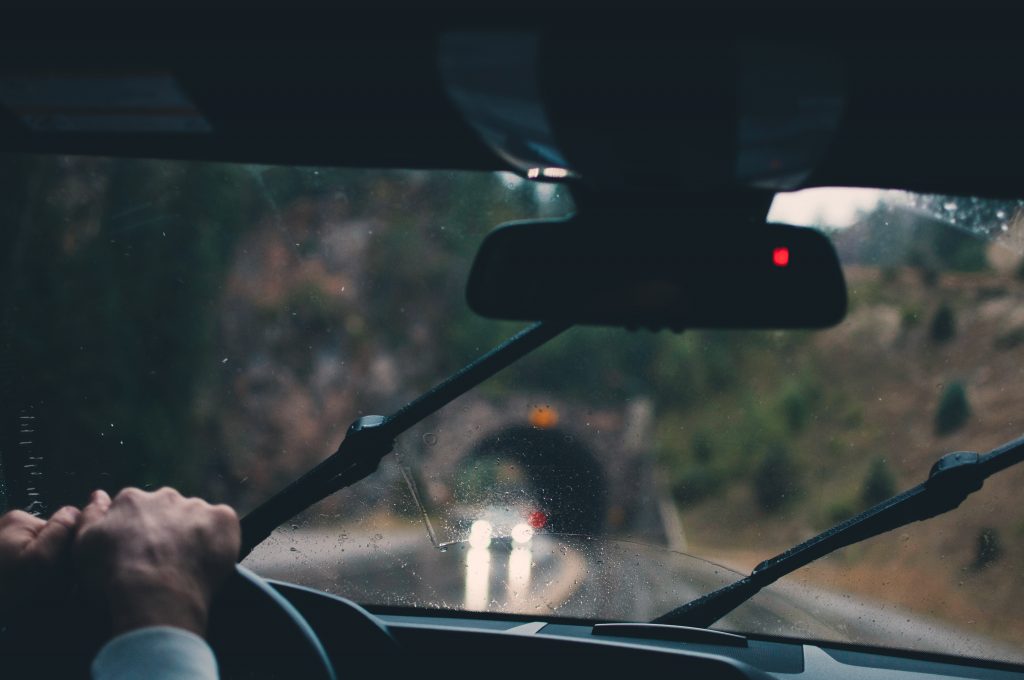 Also, remember to check your wipers and replace them whenever necessary. If your windshield gets badly scratched by the wipers, you will need to fork out for a windshield replacement, which can cost you hundreds of dollars!
2. Check the engine coolant level
Anything that moves generates heat. The hoses which transport the engine coolant can get damaged very quickly when they carry high pressure fluids and are susceptible to breaking if the pressure mounts too high.
Checking your engine coolant levels is easy as most cars these days come with coolant reservoirs that are translucent and come with level markings on the panel. You should be able to determine whether the coolant is running low without even opening the reservoir lid.
3. Check your tire pressure and have your tires rotated
Tire pressure affects your fuel economy and your comfort when driving the car. For the recommended tire pressure for your car, refer to you owner's manual. Ideally, this should be done on a weekly basis.
If your car does not come with a tire pressure monitoring system, you can use a gauge to check for the correct pressure. Otherwise, there are smart gadgets in the market that enable you to monitor your tire pressure from your mobile device.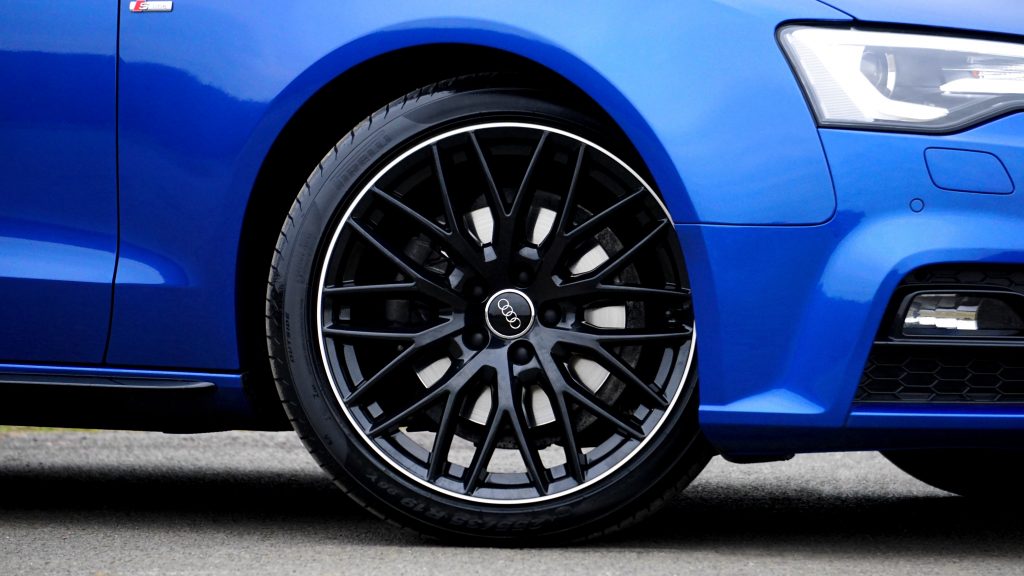 In addition, get your tires front and rear tires rotated every now and then to balance the wear and increase their durability.
4. Check Your Brakes
Ever watched those movies where the cars get into accidents when the bad guys tamper with the brakes?
While you might not have someone messing with your car's brakes, it is still important to check that your brake system is working efficiently.
Check your brake fluid – if the colour of the fluid is dark, it means that the fluid is filled with rubber and that it is due for a change. For a more durable brake system, replace it completely every two years.
5. Protect Your Car's Exterior
Car paint needs to be protected against external aggressors such as bird droppings, road debris and scratches.
Any kind of animal excrement and tree sap are corrosive.  If it is not cleaned off promptly, the damage to your car paint is irreversible and will require professional repair work. Similarly, scratches and chips that are not touched up can lead to rusting and damage to the car body.
Prevent scratches and chips and make your car more resistant to chemicals and external factors by getting it coated with car coating.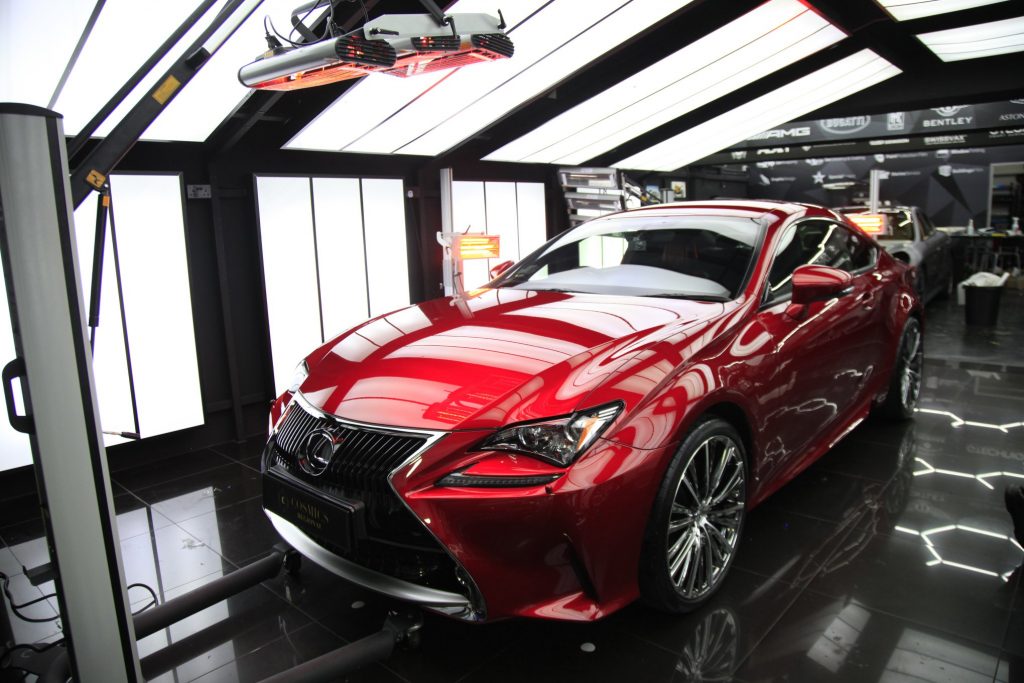 Hyper Defender offers both hybrid and ceramic paint coating to keep your car in showroom condition and enhance its gloss and shine.
6. Inspect fluids regularly
You should always pay extra attention to your oil, power-steering and windshield-washer fluids. This is something you should not ignore or delay at any cost as they are the main components of your car.
To check if you need to change the engine oil, all you need to do is to check the engine when it is cooled down and detach the oil dipstick. After cleaning it thoroughly, put it back again and pull it. If you will notice traces of oil stuck to it, you should schedule some time for an oil change.
While doing this, take some time to monitor your power steering fluid level and also the hoses and belts for any signs of wear. After warming up your car, take a look at the transmission fluid level as well.
7. Protect the interior of your car
It is only logical to maintain a car's interior as you spend a lot of time inside the car. For easy maintenance, keep an all-purpose cleaning spray and a microfiber cloth handy to wipe away and dust, stains or spills.
You should also visit a car detailing workshop to get your car thoroughly cleaned every two to three months to ensure it looks well-kept.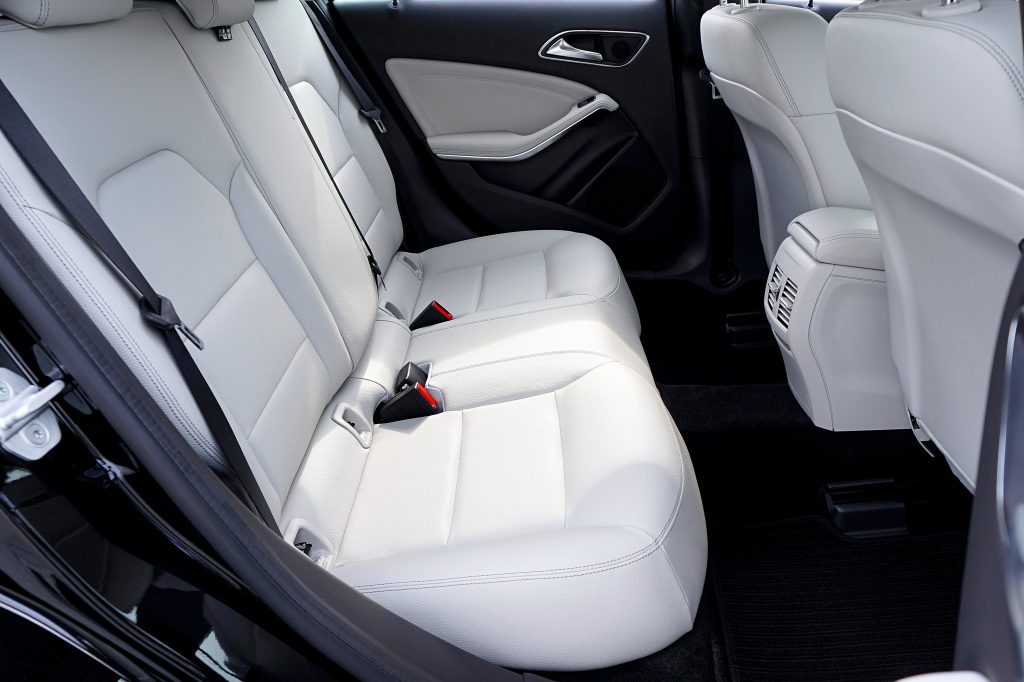 Hyper Defender provides a comprehensive detailing service with its coating package, which includes a detailed exterior wash and clay bar detailing, interior cleaning and vacuuming, chemical rim wash, polishing as well as a leather and anti-bacterial treatment.