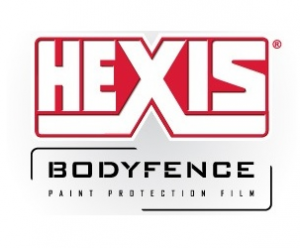 Prevent that first heart crushing scratch on your precious car by installing HEXIS BODYFENCE paint protection film with Hyper!
HEXIS BODYFENCE paint protection films are developed with exceptional anti-shock, self-healing and self-cleaning abilities that prevent scratches and damage from the elements and road debris to provide the most ideal protection for your car.
About BODYFENCE Paint Protection Film
In accordance with new legal requirements requirements, car manufacturers are obliged to use water-based paints to better preserve the environment.
These paints are less resistant on the surface to scratches or impact.
Developed by HEXIS R&D based on cutting-edge technology, the BODYFENCE range is designed to safeguard your vehicle against external aggressors such as outdoor pollution, minor scratches, oxidation and acid rain, bird droppings and gravel.
In addition, the film facilitates cleaning by preventing dirt from adhering to the paint. It will keep your vehicle… Forever Young!
Read more about BODYFENCE protective films here.